So it has been around a year since I got my initial class 1 medical so I had to have a class 1 medical revalidation.
To do this you have to search for an AME and then book to go see them. My local AME who was recommended to me by my housemate was Dr David Cranston, so I popped along to get it done.
I wasn't totally sure what to expect with the revalidation, but the receptionist told me that it is not as in-depth as the initial (she wasn't lying).
First was a bit of form filling about medical history etc, nothing really to report here.
Second was the peeing in a cup section, I don't think I really need to go into detail here 🙂
Then it was time to go and see the AME. The Dr took my blood pressure, asked me to read the bottom line of his eye chart, a paragraph of text, listened to my breathing, asked me if anything has changed or if I had been to see a doctor, and that was about it. The revalidation was over for another year and a new class 1 was printed for me.
Oh we did talk about the training path I am taking and the flying he used to do but that's not part of the medical.
I came out and paid the £168 fee and was in and out in an hour! Why couldn't the initial be this easy?
Thinking of training via the modular route? Or started and still have questions? Then read The Essential Modular Flight Training Guide.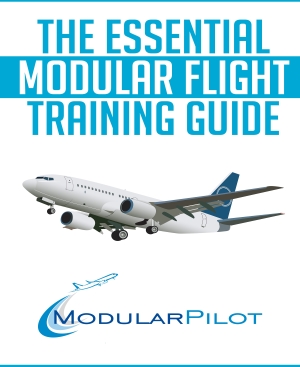 Subscribe to Modular Pilot via email