Easyjet are trying to increase their new female pilots from 6% to 12% over the next two years. As part of this plan they have announced a easyJet scholarship for women.
This scheme will underwrite the training costs of £100,000 for 6 female pilots.
Now while this is great news and if you are female it is something that you should consider and apply for, the question must be asked, what about the men?
The barrier for entry for a lot of pilots is the training costs and while wanting more women on the flight deck is great, there are many males who could also do with having their £100,000 training costs underwritten too.
Hopefully easyJet will recognize this and announce a similar scheme for males too.
For any female who wishes to find out more about the scheme, the full name of the scholarship is the easyJet Amy Johnson Flying Initiative and it is in association with the British Women Pilots Association (BWPA).
The pilots will all be trained at an integrated school as part of their MPL courses. Personally I think that if you are going to go integrated at these big schools you need to make sure that you are "tagged" on a course like this as you know that there is an airline waiting when you are finished.
Paying £100,000+ to just enter the "holding pool" on a regular ATPL doesn't really make much sense to me, when you can train for £35,000 – £40,000 and end up with the exact same license.
The £60,000 uplift to enter the hold pool doesn't strike me as good value for money and that money would more than cover any type rating that you need to pay when you join a lot of airlines.
To any woman applying for this, best of luck, it seems to be a great way to the flight deck if you are eligible.
Thinking of training via the modular route? Or started and still have questions? Then read The Essential Modular Flight Training Guide.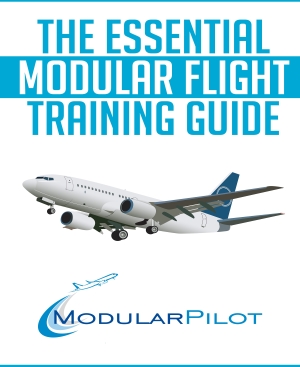 Subscribe to Modular Pilot via email