For the second week in a row my flying lessons have been cancelled, I guess this is the major downside of flying lessons in the winter.
Both last week and this week the weather has put a stop to my progress so assuming I am able to fly next week it will be 3 weeks since I was last able to get up in the air.
The key is to keep learning as I feel I can still make progress even when I am grounded. I have passed 5 out of the 9 ground exams and have spent the last 2-3 weeks studying for the next 2 (meteorology and communications) so the time has not been wasted. I have also been working on my checks in the circuit and knowing them off by heart which will help me get closer to my first solo.
The winter is a challenging time to learn how to fly. On the days they are not cancelled I am normally facing very strong winds. This is ok as I feel this makes me a better pilot. It is also good that these type of conditions will not catch me out later on as if I was only used to flying in calm weather.
I will aim to book 4 lessons next weekend to catch up to where I would have been. This is the amount I aim to fly per week anyways as soon as I get my exams out of the way.
I am also thinking my choice to do my hour building in the USA is a good idea as in Arizona I doubt very many flights will be cancelled due to the weather over there as happens over here. On top of that it will be an amazing 3 week holiday and will be cheaper than doing it here.
At the same time I think it is important to have a good amount of hours under your belt in the UK as the flying conditions are pretty unique.
At least we are coming towards the spring season will make for much better flying conditions than flying lessons in the winter.
On another upside I got a really good deal on a pair of David Clark H10-13.4 for just £185 brand new! With a few lessons planned for next week I hope I can give them a good test and have a review up on the blog shortly after.
Anyways, time to get back to the study.
Thinking of training via the modular route? Or started and still have questions? Then read The Essential Modular Flight Training Guide.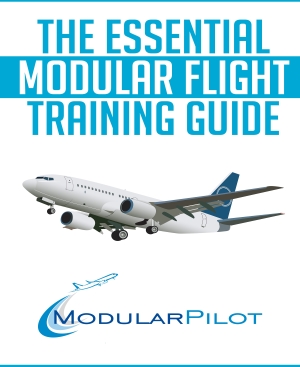 Subscribe to Modular Pilot via email