After passing my first atpl exams this week I really wanted to go flying so I ended up doing Hour Building: Blackbushe Circuits.

There's not really much to say here as I really wanted to do a Nav. However, the weather was a bit marginal (and I may have put too much fuel in so my passenger couldn't come, whoops!).
I went up and did 6 touch and go's to work on my handling etc. I must admit after 2-3 circuits they get very repetitive, however I really love flying this plane and considering that it is older than I am (the plane is 40), it flies really well.
Anyways I came back down and checked out Blackbushe Cafe for the first time and the food is spot on, so I will be checking that out more often!
Hopefully as the weather picks up and gets better I will have something more exciting to write about!
The only issue with the C150 is the max all up weight isn't that great and you have to take less fuel if you have a passenger, therefore limiting your range.
Thinking of training via the modular route? Or started and still have questions? Then read The Essential Modular Flight Training Guide.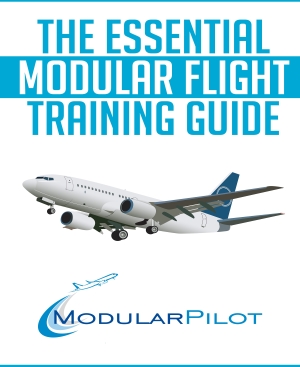 Subscribe to Modular Pilot via email