The Jet2 pilot apprentice is a great scheme for all newly qualified pilots looking for a job with a major UK airline based at Leeds Bradford international airport.
This scheme differs from some of the others because it is open to qualified pilots rather than pilots with limited hours under their belt.
What is cool about the scheme is that you spend 12 months working in other roles across the company before you start your line training (which is bonded) and flying the line. You will then join the company as a second officer.
As you work in different departments you learn a lot more about the entire business rather than just the actual flying side of it. You will do everything from working in flight operations to engineering.
To be eligible you need a fATPL, Class 1 medical, valid UK driving license and to have completed your MCC (multi crew co-operation) / JOC (Jet Orientation Course).
The Jet2 website says that they also have 3 intakes every year, which provides a lot of opportunities.
At the time of writing Jet2 have 58 aircraft which are mainly Boeing 737 but they also have a few Boeing 757's.
Jet2.com offers a competitive salary and benefits package with opportunities for progression within the company.
If this interests you, and I don't see why it wouldn't, please visit the Jet2 website.
Thinking of training via the modular route? Or started and still have questions? Then read The Essential Modular Flight Training Guide.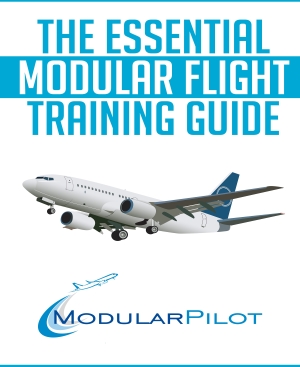 Subscribe to Modular Pilot via email