Yesterday I got home to see that my PPL licence has arrived!
After being told my PPL initial issue was on hold,  I called the CAA on Tuesday and they told me that I could expect the licence within 4-5 working days.
I then sent an email to the lady who requested me to provide additional information asking if she could process my licence quicker as I have waited 3 weeks already and I am waiting to start the ATPL theory. I also explained the hold up wasn't actually my fault but theirs and my ATO's. She had previously quoted me up to 10 working days so I wasn't sure if I was going to make any progress with this, but I figured nothing ventured, nothing gained.
I was shocked when I came home yesterday and had a missed package from Fedex but they said it was with my neighbor. I hadn't ordered anything, and I knew that the CAA use Fedex, so I got a bit excited!
Unfortunately, they were out when I tried to collect it on my lunch break, but after I got home from work I managed to get the package and was happy to see that my PPL licence has arrived!


Excellent news! I am now officially able to share my love of aviation with my friends and my family by being able to have them come fly with me!
I had already chosen Bristol Ground School for my ATPL ground school so I logged onto the website and signed up for module one of the ATPL study. I purchased a Jeppesen Route Manual and a drawing kit, paid the £1,518.20 and I am now an ATPL student.
I am very keen to get cracking on the ATPL theory with a goal of completing it within 9-12 months.
Thinking of training via the modular route? Or started and still have questions? Then read The Essential Modular Flight Training Guide.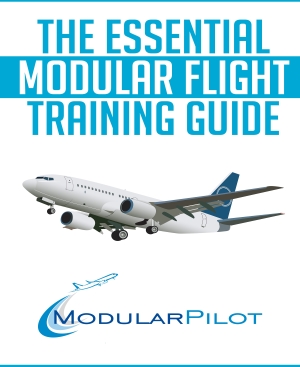 Subscribe to Modular Pilot via email