Today I went up to the school for PPL lesson 21: Navigation.
This was the first time that I had planned the navigation completely on my own and also corrected my heading for wind.
Thanks to another student I know how to use the CRP 5 to do all my wind calculations which is great.
The route I planned was Olney -> Silverstone -> Little Horward -> Woburn -> Olney -> Cranfield.
Today I used an A5 plog rather than an A4 plog and these made a huge difference. I would recommend people to get these smaller knee boards as they give you more space in the cockpit.
On this flight I also learned about the distress frequency which you can call up and ask them to help you locate where you are.
On top of this I learned about the QDM. This is a feature you can request from ATC that will give you a heading direct to the airfield.
The flight was pretty uneventful however the weather started to change and we had to come back however the flight was still around 50 minutes.
I also took and failed my flight planning exam. I don't know what I was studying but when the exam came up it was very different.
I do also think the exam was unfair as there was two questions which were vague which made answering them difficult.
I have booked time with my instructor for some study time for a retake on this exam.
If the weather is good this weekend I have a few more hours booked, however the forecast is not excellent so we shall see.
Edit – I got the tutoring and passed the exam with 93%
Thinking of training via the modular route? Or started and still have questions? Then read The Essential Modular Flight Training Guide.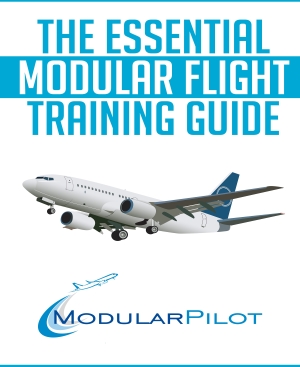 Subscribe to Modular Pilot via email