When studying for your PPL (Private Pilot License) you need to study for and pass 9 exams. I think that you need to also get some PPL practice exams to go along with these to have the best shot of passing the tests.
However do not get me wrong these are only to help you learn how the exams are set out and how they try to catch you out, along with the style of the questions.
You really need to understand the subject material before going onto the tests.
The reason for this is you don't want to get into a situation where you have passed the exams but don't know what to do in the real world.
I personally used the excellent EASA Private Pilot Studies by Phil Croucher. You can buy the PDF version for around £20, which is an excellent price compared to the cost of the offerings from Pooleys and AFE which cost closer to £100. I find that Phil's books are very well thought out and easy to read and for the price you can get the digital version for I see no reason to pay more. I mean you can read a PDF on your phone, computer and tablet so I don't think the extra cost of £60-£80 for the book is really worthwhile.
When you have read the relevant chapter and made your notes you need to do some PPL practice exams. There are two main sites for this, PPL Cruiser and Air Quiz.


From what I have read both are excellent but I can only tell you about PPL Cruiser as this is the site I used. I brought the 3 month subscription for £20 which is money well spent. The PPL exams cost £20 per sitting and there are 9 exams so you really do not want to be taking more than one shot at them as it will get expensive pretty quickly.
PPL Cruiser is a web-based system that gives you instant results as to your score. It also explains why an answer is correct which allows you to go back and look up that subject should you need to.
I find doing a lot of these tests back to back really help some of the facts to stick.
Remember that you have 6 sittings which last 10 days each to pass all the exams. You really want to bunch them together, I would say you really should be sitting at least 2-3 at a time.
Treat these tests as a way to identify gaps in your knowledge.
There is no point learning the question then they ask you a variation of it and then you are stumped.
So far I have passed Air Law, Human Performance and Limitations and Operational Procedures, Principles of Flight and Aircraft General Knowledge using this method.
Thinking of training via the modular route? Or started and still have questions? Then read The Essential Modular Flight Training Guide.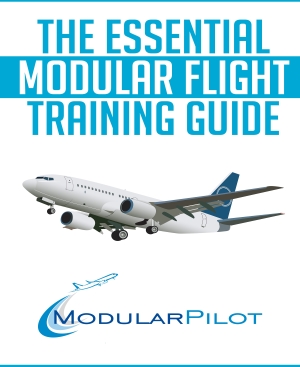 Subscribe to Modular Pilot via email