Another year has passed and this month marks two years of flying, so I thought it would be cool to recap what I have managed to achieve.

Night Rating – I managed to achieve my night rating last winter. This allows me to fly at night (funnily enough) and means if you get caught coming back from somewhere and are late you can still fly.
ATPL Exams – I have managed to pass 9 out of the 14 ATPL exams so far. It is a real struggle doing these around work but I am finally at the point where there just might be some light at the end of the tunnel.
I really cannot wait until these exams are over and I can get my free time back.
Flying from a new airfield – I started flying from Blackbushe and have been flying from there for the last year. It was nice to be based somewhere new and I am on the verge of moving somewhere new again.
Booked my CPL ME IR – My prefered place to do my CPL ME IR course was Bartolini Air in Poland due to the good reputation and the cost. I should be heading there next summer!
Buying a plane – Well technically 1/15th of a plane. If all things go well I should be joining a group locally in the trusty C150 and flying from a grass strip.
Building Hours – It has been nice to spread my wings and travel to new airfields and increase my flight time. I still have about 70 hours to build before next summer so there is still lots of flying to do.
So I feel that I have achieved quite a lot this year building on from when I had completed one year of flying. I look forward to what the next 365 days has in store for me.
Thinking of training via the modular route? Or started and still have questions? Then read The Essential Modular Flight Training Guide.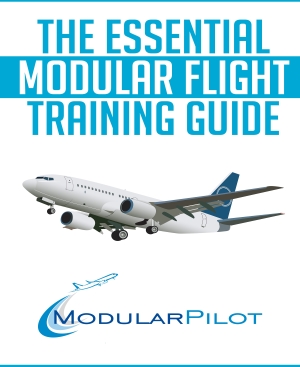 Subscribe to Modular Pilot via email