A lot happened this month so I will do a quick recap of ATPL month 8: Exams and Air Law.

The month started of with me finally sitting my first ATPL exams.
It felt good to get them out the way, but after having just two days to rest and chill, I ordered module 2 and got cracking.
As you know I am studying with Bristol Ground School and module 2 consists of Air Law, AGK Electrics, Flight Planning and Radio Navigation.
I had previously booked my revision week for May 2017, I am staying with the same lady I did as last time and I have already booked the exams for June. So I am all sorted in regards to the final exam preparation I just need to get through the material and get up to speed before then.
For this reason I had configured my software to make sure I will finish the study material by the end of March at the latest. This should give me around 2 months to go through the QB and to revise in preparation for the exams.
I am currently running a bit ahead of schedule and as things stand I will finish module 2 some point around mid march if I keep the pace up.
I decided to start with air law which is a very important subject with a lot of information, however it is quite possibly the most dry subject you will ever come across and for that reason it is not the most fun to study.
As you can tell it is a lot of rules and regulations that you need to get your head around, however I am making good progress and I am already on lesson 31, there are 37 in total.
It feels like it was so long since I finished reading the material for module 1 but so far I am actually quite enjoying module 2 so far.
Thinking of training via the modular route? Or started and still have questions? Then read The Essential Modular Flight Training Guide.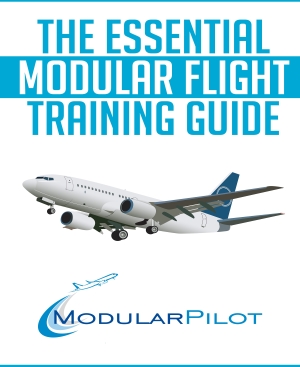 Subscribe to Modular Pilot via email