As I sat more exams this week here are my ATPL Theory Module 4 results.
I must admit I am now at the point where I am pretty worn out, these exams seem to have been going on forever.  Anyways, I sat OPS, IFR comms and Gnav this week here.
Operational Procedures – 84%
I was worried about this exam before sititng it as I know people had been struggling with it recently and two people I know had failed it in the previous month or so.
On getting in there it actually wasn't as bad as I thought it would be, I seemed to be progressing through the test at a good speed which is normally a good indication that you are doing ok.
I would say I had finished in 40 mins and thought that I had passed when I got up so happy to see that I did.
IFR Communications – 83%
I sat VFR communications in my last module and there was a lot of new questions and some questions I thought would have been more suited in Rnav so I was a little apprehensive.
I sat this exam on the 3rd day of exams and by this point I was a bit worn out and made some silly mistakes on a few questions and defo through away a few marks. However I passed it so thats the important thing.
Gnav – 55%
Not only did I have a horrible feeling before going in, but I failed and failed quite badly. I knew as soon as I got up from the exam that there was no chance of a pass. I used every second of the 2 hours that was given to me. I seemed to get a lot of 2 mark questions (at least 10) little on the CRP 5 (maybe 5 in total) and 1 plotting type question.
I found the exam very hard.
I am not a fan of Gnav and this sums up my feelings on the subject.

So this leaves me with 2 resits (POF and Gnav) and Flight Planning left to pass and 2 sittings left to do it in. I have till July 2018 to pass them so I see no reason to rush and I will take my time (on top of this I need a break from these exams). I am going to take a week of studying before kicking of the final push.
I have booked these subjects for April 2018 this gives me a lot of time to try to really get to terms with these remaining exams.
11 down, 3 to go.
Thinking of training via the modular route? Or started and still have questions? Then read The Essential Modular Flight Training Guide.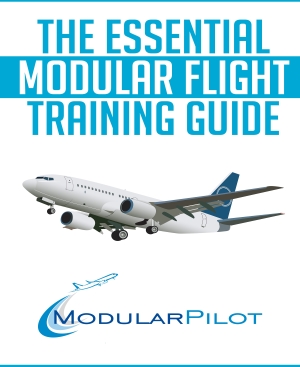 Subscribe to Modular Pilot via email