Just a quick update from ATPL theory month 24: POF

There really isn't much to say about it really. I have been going all out on what is my last exam trying to get my head around it all.
If I am being honest I think POF got a little neglected, as first time Mass and Balance and Performance took more of my attention and last time Gnav and Flight planning did.
I must admit I am finding it easier to study for just one exam at a time, why we are forced to learn multiple exams at once I don't really know. This issue is compounded even more when you are working full-time also.
I am making good progress and I feel my knowledge in the subject is increasing and hopefully all will be fine by the time the exam comes round.
It is mad how fast time goes, I am already down to 4.5 weeks till the exam which I plan to sit at the start of July.  Fingers crossed all will be fine and I can put this chapter behind me.
I haven't really been flying at all as the weather has been a bit hit and miss. I did have most of this week of to get some hours done but the plane now has to go into the shop for it's 50 hour check and a few other bits, so that's the end of that one.
Hopefully this month will be more productive as I still have 39 hours I need to build.
Thinking of training via the modular route? Or started and still have questions? Then read The Essential Modular Flight Training Guide.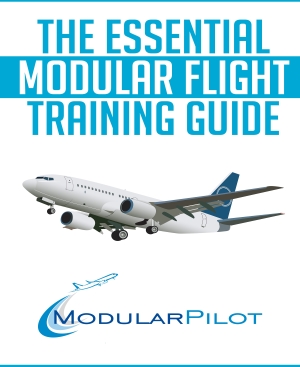 Subscribe to Modular Pilot via email