So just a quick one as a couple of people have messaged me about doing your CPL ME IR in one EASA state and Licence issued by another.
This post was written pre Brexit and unfortunately, the rules for UK licence holders have changed since. For EASA students things are still the same.
This is a straightforward one for once (feels weird saying that about anything to do with licencing in aviation) but it actually is. The licence is always issued by the state that holds your class 1 medical.
As an example, you can be an Italian citizen, holding a Spanish class 1 medical and do your CPL ME IR training in Sweden. As long as you test with an EASA examiner, you just have to send your documents to the Spanish CAA and they will issue your licence.
Ok, I might be simplifying it a bit, there are documents you need to get and send to them on top of the skills test certificates, but the school you are with should sort all of these out. I remember the documents included the examiner's licence, his medical, simulator certification, ATO authorisation etc.
Don't stress it, these schools are all experienced with foreign students and will have done the process many times before. In fact, I would say the vast majority of these schools are now training foreign students, especially some of the larger ones.
Short and sweet … until next time.
Thinking of training via the modular route? Or started and still have questions? Then read The Essential Modular Flight Training Guide.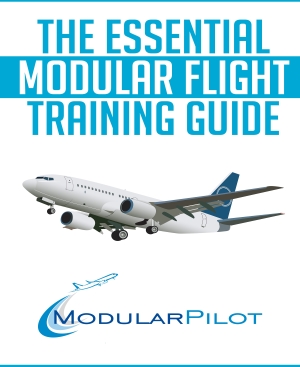 Subscribe to Modular Pilot via email