Sometimes you come across some speech that is so powerful and resonates with you so deeply that you can only sit back, listen and take in what that person has to say. For me one of my favorite videos when I need some extra motivation is Dr Eric Thomas – You owe you.
Dr Eric Thomas is an American motivational speaker who has given speeches all around the world and lists many famous people and institutions among his fans.
In this video Eric Thomas gives a speech which revolves around the question, what do you want?
He speaks about how people need to work hard and go after what they want in life. How people shouldn't just do what is easy, if it isn't what they really want to do.
The one thing I always get from Eric's videos is the passion he speaks with, when you are passionate about something, people listen to you and pay attention.
If you want to achieve something, you can achieve it. If you believe you can achieve, this applies to everybody.
Just because somebody says you can't do it, doesn't make it true. Disregard these negative people, some people in life only ever have negative things to say.
We have all been told we can't do something, but how do they know what we can do? Nobody can tell you what you can and can't be. We can do anything we put our minds to, the only person who will stop us is ourselves. Surround yourself with people who have the yes you can mentality!
If you want to do it, you will do it, you will find a way, you owe you!
It may not be easy and you may have to make multiple sacrifices, but you can do it!
I hope you get as much out of this video as I do.
Thinking of training via the modular route? Or started and still have questions? Then read The Essential Modular Flight Training Guide.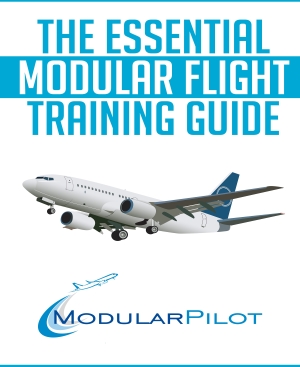 Subscribe to Modular Pilot via email