So today I had PPL Lesson 2: Basic Handling, which was really just getting used to flying an aircraft.
After take off the control was handed to me and more time was spent getting used to setting the trim correctly again. As well as this we did some climbs, some descending, and some turns, nothing too taxing.
We flew up towards Northampton then over an abandoned airport before heading towards the M1 and following it back down towards Milton Keynes back into Cranfield.
My instructor told me that the next lesson we will do some more interesting stuff but he hasn't told me what exactly yet.
I also asked him if he minded if I use a GoPro camera on my lessons which he said he didn't. I will be buying a GoPro silver and aim to get some decent video on my lessons going forward and upload it onto Youtube for people to see. I think it will also be good to watch the footage back and analyze what I am doing.
At the moment I am only doing one lesson a week as I don't want to put too much money into learning without having a medical. I have an initial class 1 medical booked at Gatwick on Friday so once this is issued I will increase the intensity because at 1 a week it will take the best part of a year to learn!
I am fit and healthy but the thought of the medical is still pretty nerve-racking none the less!
My instructor is off next weekend so I have a lesson booked next week Thursday after work which I'm excited for. In the mean time I am going to go shopping for a GoPro!
Thinking of training via the modular route? Or started and still have questions? Then read The Essential Modular Flight Training Guide.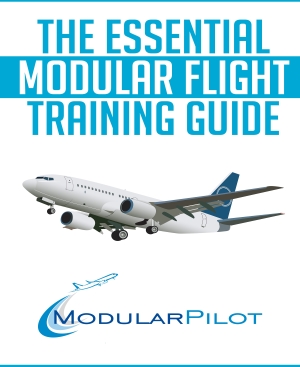 Subscribe to Modular Pilot via email