While this isn't new, it is one of the most incredible stories that I have ever seen. I must have watched it about 4 times over the years but every time I am still in shock.
The story is about a The passenger who landed a plane.
The passenger (John Wildey) is on a flight back from Skegness with his friend (a pilot) when sadly the pilot becomes unwell and unfortunately passes away.
This is where the story gets really remarkable. John has no flying experience, none whatsoever and is also sitting in the P2 seat.
ATC manage to get hold of a flying instructor and search and rescue to assist John, but of course he is the only person in the aircraft (Cessna 172).
John manages to fly the plane to an international airport, make an approach to the airport and then execute a go around.
Now it is night time (keep in mind a night rating is 5 hours) and on top of this John doesn't have any backlight on the plane as he doesn't know where the switch is.
John is now facing landing a Cessna 172, at night, from the right hand seat, cannot see his instruments and with no flight training whatsoever. Oh yeah, and his friend is dead in the seat next to him!
Next he makes an approach on the lit runway at Humberside but has to do two more go arounds before finally coming in again for his final attempt.
He manages to come in (I guess technically a flapless approach), bounced a bit then comes of the runway. He landed with all this going on, absolutely incredible!
It's just an amazing job by John, the RAF search and rescue, ATC, the flying instructor and the fire and medics on the ground.
The video is here and well worth a watch.
What an absolute legend John is and he even has got back into light aircraft again.
Thinking of training via the modular route? Or started and still have questions? Then read The Essential Modular Flight Training Guide.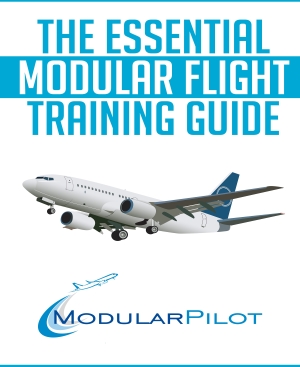 Subscribe to Modular Pilot via email