As a trainee pilot, vital information is how many aircraft the airlines you want to work for are ordering and when. While not all aircraft will go towards expansion, some will which in turn will create more pilot jobs that you can hopefully fill someday. As of 1/10/2015 this is a list of which UK airlines have aircraft on order. I will include companies such as Ryanair on this list as they have a huge UK presence. Here is the list of which UK airlines have aircraft on order.
British Airways
13 x Airbus A320neo
7x Airbus A321neo
18x Airbus A350-1000 (18 options)
3x Airbus A380 (7 options)
21x Boeing 787-9
12x Boeing 787-10
Easyjet
53x Airbus A320-200
100x Airbus A320neo (100 options)
Jet2.com
27x Boeing 737-800
Monarch Airlines
30x Boeing 737 Max 8 (15 options)
Ryanair
162x Boeing 737-800
100x Boeing 737 MAX 200
Titan Airways
1x Airbus A319-100
1x Airbus A321-200
Thomas Cook
25x Airbus A321-211
1x Airbus A330-200
Thompson
47x Boeing 737 MAX
3x Boeing 787-9
Virgin Atlantic
6x Airbus A380-800 (6 options)
10x Boeing 787-9 (5 options)
So as you can see the UK airlines are ordering planes which will create some jobs. This doesn't mean that competition for these jobs will not still be fierce, they will, but at leas the jobs are being created in the market. Also you have to keep in mind that these airlines may not be looking to recruit fresh graduates with FATPL's.
Thinking of training via the modular route? Or started and still have questions? Then read The Essential Modular Flight Training Guide.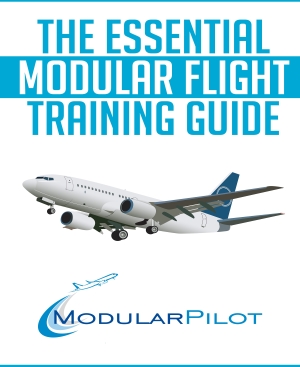 Subscribe to Modular Pilot via email