With the Christmas period done this is a recap of ATPL Theory Month 19: Gnav, Pof, Flight Planning.

To be honest there's not that much to say really. I sat 3 exams at the start of the month which were Operational Procedures, General Navigation and IFR comms. I passed IFR and Ops and failed Gnav.
After this I initially went back to study but I was so tired and burned out I decided to have a rest for the first time. I did no study until the 27th December and may I say it felt great and was needed to be honest. My performance and retention of knowledge had started to fall of a cliff.
This means that the 3 exams I have left are Gnav (resit) Pof (resit) & flight planning.
I am going to do my best to try to be ready to sit these in March which gives me just over 9 weeks to get exam ready. If needed ill push them to April but really I want to try and get these done in March.
I am going to try to study 5-6 days a week and cut out as many distractions as I can aka (tv, youtube, whatsapp, twitter, etc) however I can't study in complete silence so some music on quietly in the background is essential for me.
I have only done one flight this month due to the weather so hopefully if I can pass these exams in March I can focus on actually doing some flying. As much as learning what convention deals with lost baggage is, I much prefer the flying side of things.
Hopefully the light at the end of tunnel is now getting pretty close.
Thinking of training via the modular route? Or started and still have questions? Then read The Essential Modular Flight Training Guide.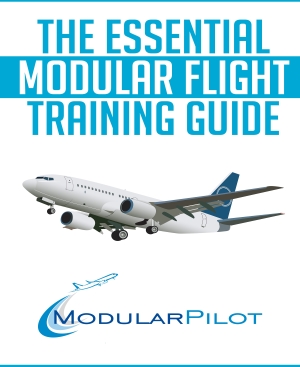 Subscribe to Modular Pilot via email