Last month was a bit hectic so I didn't get a chance to do this update. On top of this I sat exams all this week, so here are the ATPL theory month 23: sitting 5 results.
GNAV – 78% – I am so relieved to have passed this exam, I dunno why but I have found it very hard and having failed it first time round it is a relief to have it over with.
My brain just doesn't seem to care for convergency or departure etc but seems I got it together just enough to pass this exam.
Flight Planning – 77% – There was two fuel penalty questions in this exam that I have never seen before and quite frankly were impossible for me to solve due to having no practice. I don't see anything in the material about them either, apparently it is a new question type. To top this off they were each worth 3 marks each, so not ideal.
Aside from this the exam was pretty fair, with PSR, PET, GAMMA, RCF, 1.3 Trip etc questions.
POF – 70% – Gutted. To get 70% AGAIN on my 5th sitting is not ideal. In fact it sucks! This is now my last exam and I have until July to pass it. For this reason I am not going to rush. I am going to sit it at the start of July, which gives me two months to focus on only POF. I am going to learn this subject inside out!
There were 2 questions which made no sense whatsoever (they seemed to be translated) but I am not going to waste my time (or money) on an appeal.
I dunno what is going on with POF but I know 2 guys who have failed 3 times and one who has failed 2 like me. I guess I'm not the only one who's struggling. However to be so close really, really sucks. It's like two questions away.
So yeah 1 exam left, 1 sitting left. I am pretty down at the moment but it could be a lot worse. I just need to become the master of POF in the next two months. I have some accelerator days left at Bristol so I might use one up if I'm struggling.
Hopefully, it will be easier to grasp without the heavy work load of other subjects. I also had a lot going on with work which I think affected me a bit but that's no real excuse.
Fingers crossed, because there is no possible way I could do all 14 exams again. It really doesn't bear thinking about.
Thinking of training via the modular route? Or started and still have questions? Then read The Essential Modular Flight Training Guide.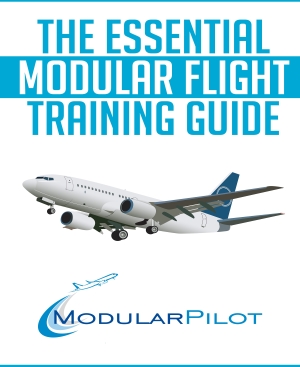 Subscribe to Modular Pilot via email