Another week down so here is my thoughts on CPL ME IR: Week 8
I am a bit late on updating what happened this week, but here we go. There is not really that much to say to be honest.
I had a simulator session on Monday with a new instructor who was great, a complete 180 on the previous one. The issue is he was here to fly with students so he didn't have much availability, so I decided to continue with my plan to return to the UK.
Back in the UK, my luck with the share aircraft continued as it was unflyable yet again. This left me scrambling for another plane so I took another trek down to Blackbushe and I managed to salvage the trip and got 5 hours done. Less than the 10 I wanted, but at least I didn't return with no hours flown.
On top of this, I got my class 1 medical renewed at the cost of £150. I could have done it in Warsaw but it just seemed easier to get it done in the UK.
This upcoming week I have a full simulator program with a different instructor so I am keen to progress through that and see how it goes.
Should be a more eventful update next week.
Thinking of training via the modular route? Or started and still have questions? Then read The Essential Modular Flight Training Guide.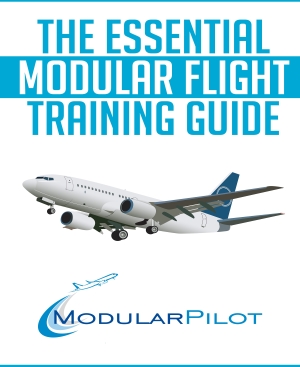 Subscribe to Modular Pilot via email