I had the plane booked for most of today so I decided to do some hour building: RAF Henlow to Fenland.


I was looking at the map and looking for somewhere new to go that wasn't a huge distance away. The options came down to Wellesbourne and Fenland. The wind seemed to be a bit better towards the East so I choose Fenland which allowed me to increase my experience on grass fields.
I took off from Henlow and routed towards Cambridge, to the East of Connington and then into Fenland
One thing I have realised is that grass strips can sometimes be a lot more tricky to spot from the air, we was basically onto top of Fenland before we saw it.
The runway in use was 26 so we did a overhead join and descended on the deadside before doing a standard circuit. On final there was an aircraft still on the runway so I did a go around and finally landed and taxied to park.
Fenland is a cool little airfield with good food and just a £5 landing fee so very good value.
We stayed for about a hour, got some food, before departing back for Henlow.
The routing back was the same but in reverse before we joined long final for runway 26L at Henlow and then taxied back to park.
All in all a good day out and another 1.8 hours into the log book. The wind was a little sporty up there but nothing to be concerned about.
I will return to Fenland I think, it's great value for money!
Thinking of training via the modular route? Or started and still have questions? Then read The Essential Modular Flight Training Guide.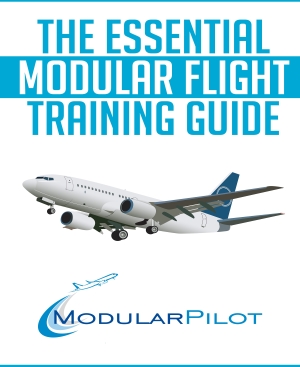 Subscribe to Modular Pilot via email