A bit late on this one but a quick recap of ATPL Theory Month 17: Gnav, Operational Procedures & IFR Communications.

I'm a bit late on this one but in the last week I have decided to drop flight planning from the subjects I am taking in December. I was finding that having four subjects around my full time job was just too much work. This allows me more time to focus on Gnav which tbh, I don't really like that much but hopefully by exam date it will all click in place.
I am now spending my time going over the practice questions and looking up things in the material to try to get it all in my head before I sit the exams.
I am hearing operational procedures has changed a lot since quadrant so I am trying my best to get up to date on that. Quadrant really has made a lot of unknown in the exams as it seems many unused LO's have had a load of questions chucked at them.
IFR comms I expect to be like VFR with a load of new questions in it but hopefully that will be alright.
The 4 weeks I will be doing more of the same and we will see where I am come exam week. Hopefully all will be fine.
Thinking of training via the modular route? Or started and still have questions? Then read The Essential Modular Flight Training Guide.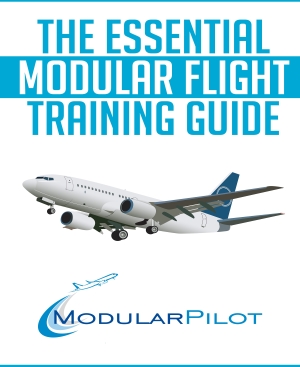 Subscribe to Modular Pilot via email