I had a call from the UK CAA yesterday and the CAA say my licence is ready, they just can't send it to me.


I never seem to have a smooth experience when dealing with the UK CAA. I applied for my CPL ME IR on the 5th of November.
Yesterday on the 20th December they decided to take a first look at my application, an application that should have taken 10 working days but the CAA took 38 working days!
They went through my paperwork and it was all correct (which is a task in itself), my licence can be issued. Well, it could be issued if my class 1 medical wasn't currently suspended due to surgery.
Despite the fact the CAA took forever to look at my application, I now have to wait till my class 1 is valid again to just get the paper version sent to me. To get the medical back I need a surgeons report which I am not going to be able to get till at least January at the earliest.
I guess the one "good" thing was they said as soon as my medical is back live they will send it straight out.
What a complete and utter nightmare this is all becoming. I mean I understand I wouldn't be able to exercise it, but if they didn't take 38 working days it would have been here ages ago!
I guess as I can't do the MCC / JOC until early February it isn't the end of the world, just a bit frustrating.
Thinking of training via the modular route? Or started and still have questions? Then read The Essential Modular Flight Training Guide.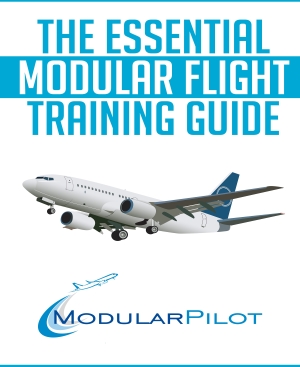 Subscribe to Modular Pilot via email