Hi all, it has been quite a ride over the last 3 years or so but unfortunately, this is going to be the end, at least for now. To be honest I planned this to be something that I could look back on myself when my training was done. The fact that other people actually took their time to read it was an added bonus!
I would like to thank everyone who gave me encouragement or sent me an email over the time I have been adding my updates to this blog.
The good news is that I have been offered a role flying commercially but I am not going to be able to update this blog or discuss it. I plan to leave it up as I think it could still be helpful for people planning to train and one day I may be able to return to the blog, who knows what the future holds.
To the people in training, I hope you all achieve your own flying goals and to anybody thinking about doing flight training, I hope you find some help about the modular process.
Thinking of training via the modular route? Or started and still have questions? Then read The Essential Modular Flight Training Guide.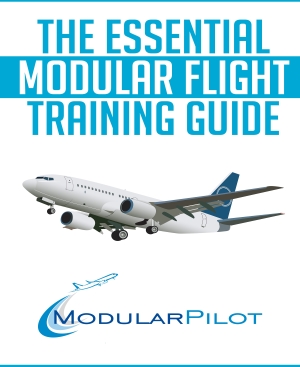 Subscribe to Modular Pilot via email