So since I finished my training I thought I would give a quick update. To be honest, there is not really a whole lot to say.

The UK CAA is being the UK CAA. I have applied for my licence on the 5th November and they have not even looked at it. I called them to find out what is going on and they stated they would not look at it until the 10th December at the earliest due to a backlog.
When you consider we are paying £260 for this, it really is unacceptable.
Many guys at the school are also in the same position and due to this, nobody is actually even able to apply for any jobs. When you think a lot of us left employment to do this, you can imagine the problems this is causing.
I guess the situation isn't as bad for me as I can not do my MCC until late Jan at the earliest, but for the other guys, it is a nightmare.
I am desperate to go flying as I haven't actually managed to fly since my skills test. The weather at the moment is terrible so it doesn't look like I am going to get up anytime soon which is a bit frustrating but what can you do.
That is it really, not much more to say. Hopefully, the CAA can sort themselves out and start processing the licences quicker. If memory serves me correctly, they also shut down from before Xmas till into the new year. So if it is not sent by mid-December then it will not be seen until January.
Thinking of training via the modular route? Or started and still have questions? Then read The Essential Modular Flight Training Guide.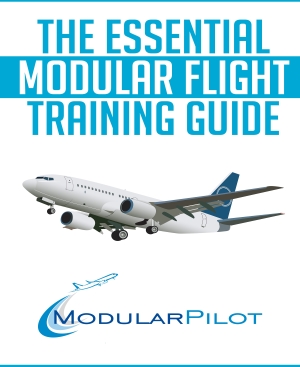 Subscribe to Modular Pilot via email